Magda Design
Your digital
partner
Use the services of the best providers to promote, reference or create your website. The Web agency develops efficient e-commerce sites and showcase sites using various tools such as open source or proprietary CMS.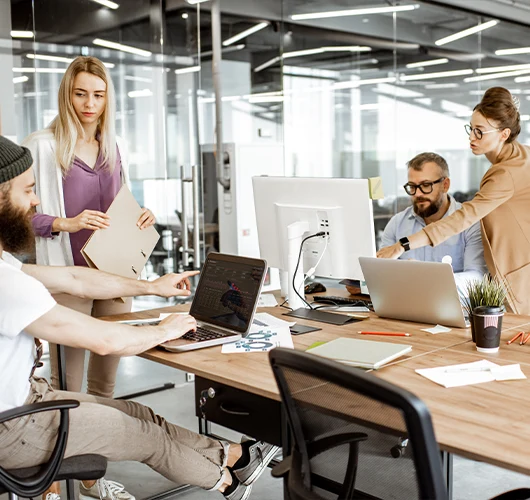 WEB AGENCY
Solutions adapted to
your needs
The web agency is a company that offers web development services and online strategies. The web agency offers various solutions. These methods change according to the needs of customers.
The solutions offered by the digital communication agency can include graphic design, website creation, online advertising campaigns, SEO, data analysis… Its goal is to offer experienced services to assist companies in achieving their digital goals.
The Web agency has an experienced team to accompany you in improving your presence and visibility on the web, like did processindustries.fr.
CUSTOM DESIGN
Give visuals to your
digital projects
Responsive Design
Design a site that adapts to the size of the screen of the terminal.
Graphic design
The graphic designer conveys the visual message of a client.
Branding design
Branding is a means of recognition for your audience.
Packaging design
A graphic designer is able to optimize the design of your packaging.
Brand identity, a lever to impact
your targets
At the center of the relationship between your company and your customers, brand identity impacts your business strategies.
GRAPHIC & WEB DESIGN
Because your brand image is
important!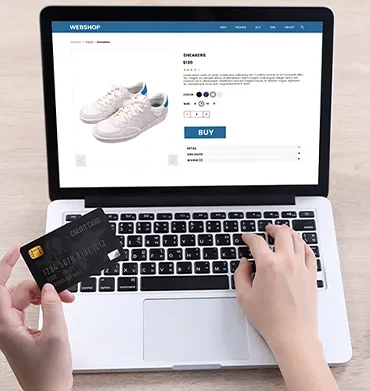 Interactive catalogs & brochures
Interactive catalog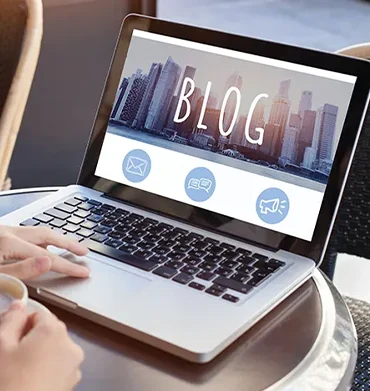 Web design
& layout
Graphic charter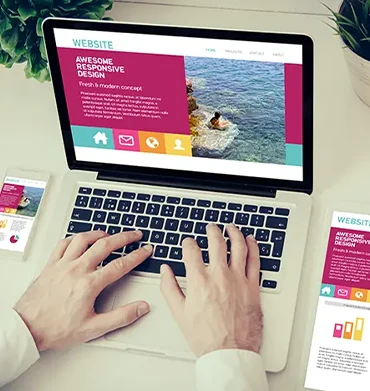 Logo & visual identity visual identity
All visuals
NATURAL REFERENCING
Implementation of a strategic
action plan
To implement a digital strategy action plan, like Techno Industry's plan, you need to collect data and information about your company's online presence, your digital activities and your marketing objectives.
After assessing your company's environment, it's time to determine the strategic goals you would like to achieve by developing a 2.0 strategy. The goals help you get more traffic and optimize your site's ranking on search engines.
To reach your goals, you can choose from several tools and tactics: content marketing, social media marketing…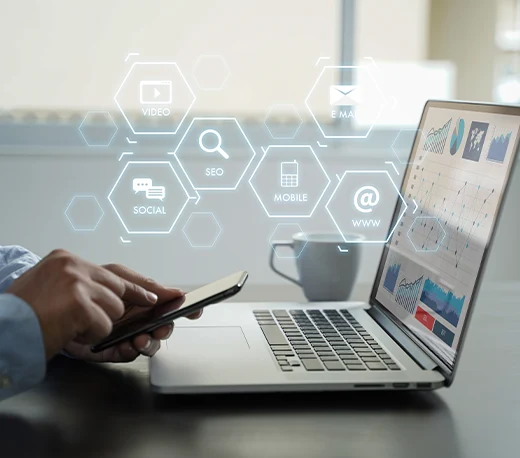 SOCIAL NETWORKS
Community management
services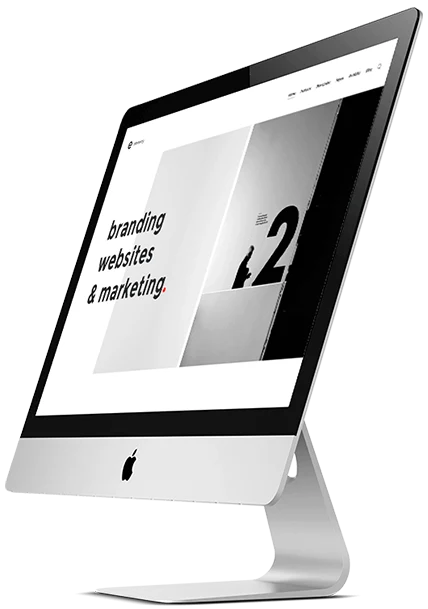 MORE VISIBILITY
Content and digital
marketing strategies
Provide a good user experience by optimizing the loading speed of your web pages. Accelerate the speed of your pages by working on a few areas of improvement.
LOYALTY & MARKETING
Web marketing to grow your
business
Influencer marketing
Many advertisers consider that influencers bring added value to the brands they work with.
Content marketing
To attract visitors and turn them into customers, it is essential to work on content marketing.
Sales automation
Companies that want to optimize their sales cycles use sales automation. CRM automates a sales process.